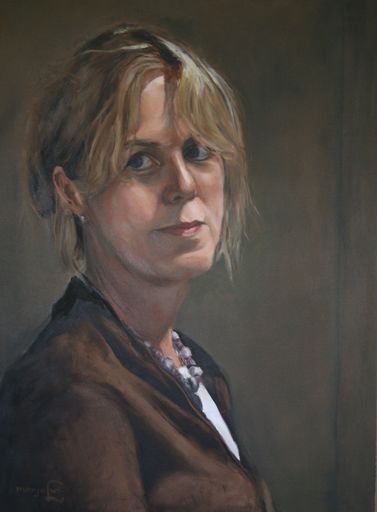 Marja van der Linden (1956, Vlaardingen)
since I could hold a pencil I had a passion for drawing and painting.
Simultaneously with the study Pedagogische Academy in Rotterdam, I concluded successfully the course Drawing 1 .
During my career as a teacher in primary schools in the Netherlands, the USA and Japan, I always took courses to further develop my talents.
Back in the Netherlands in 2003, I decided to fully devote to the arts and was trained as an artist at the Wackers Academy in Amsterdam.
Finished in May 2008 with first honors . In the final year I was supervised by Sam Drukker. I also attended a master class in Florence at the Florence Academy of Art.

Inspiration is color, and diversity, color intensity, variation in color combinations for special compositions. The artwork is the result of a successful search. The work radiates calm, and emotion.

Traveling through different countries and continents with encounters around the world leads to different subjects. Such as the very beautiful old doors with locks in Yemen. And nearby in capturing that one moment in life around us, nature, flowers.